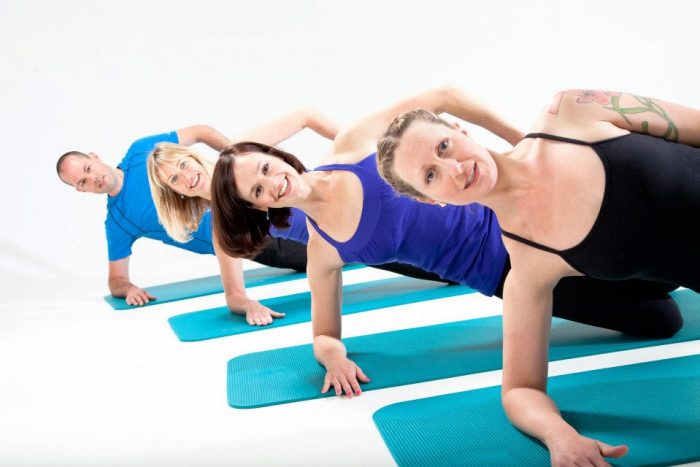 Christchurch
Ante Natal Pilates, Pilates
---
Qualifications:

All of our instructors hold international certifications or are working towards them and we readily encourage ongoing education and professional development.

Pricing:

Please Enquire
---
About Move Mentor Pilates
Are you new to Pilates?
Read on to find out where to start….
The Introductory Session
At Movementor Pilates we require beginners to start with an Introductory session. Like any new skill, there are some fundamental principles to learn and as everyone's body and learning style are so different, its important you get the right information for your body to keep you safe and move you towards your goals.
If you have done some Pilates before we still recommend the Introductory Session so we can check that you understand the Pilates principles the way we teach them and how they relate to your posture and body needs.
Private Training on Equipment/Mat
If you prefer to work one to one with a trainer or have specific needs (injury recovery, postural correction, particular goals) then you can choose to continue with Private Training after your Introductory session if scheduling allows.
Studio Group (equipment)
If you wish to utilise the Pilates apparatus for resistance or assistive training but prefer the more affordable group setting, then once you have completed 3-5 Private training sessions you can join one of our timetabled Studio Group classes.
Whatever way you choose, the benefits of Pilates are numerous. After your very first session you will have a greater awareness of your posture and the way your body works during your daily life. Regular Pilates will improve body awareness and increase whoel body motor control and stability. You will lengthen, strengthen and tone your muscles, increase flexibility and reduce pain or discomfort caused by poor posture, repetitive movements or chronic injury. Not only will you leave feeling taller and lighter, your coordination will improve and you will gain a sense of relaxation and balance.
Contact Us today to book your Pilates session and take the first steps to feeling longer, stronger and more in control of your body.
Abbey Parsons
Owner/Director
Abbey is the Director of Movementor Pilates. Originally from a dance background, Abbey went on to train as a nurse after injury ended her dancing career. She did some initial Pilates instructor training in Melbourne and then graduated from the Polestar Pilates International Comprehensive Course in 2007. Abbey is also a mentor and Educator for Polestar Pilates in NZ in both Mat and Comprehensive. Abbey's passion is teaching and helping people learn new ways to move and think, in order to make their lives more comfortable, active and enjoyable. She is currently studying towards her Pilates Method Alliance exam. Abbey can be contacted at abbey@movementorpilates.co.nz.
Melanie Orr
Melanie has been teaching Pilates since 2004. She first qualified in London, UK with Body Control Pilates and went on to run her own Pilates business for 8 years in Chelmsford, Essex. Melanie returned home to Christchurch in late 2012. Since joining Movementor Pilates, Melanie has completed further training and graduated from the Polestar Pilates International Comprehensive Course. Melanie enjoys the challenge of helping clients benefit from Pilates and also continuing her own professional development as a teacher. Melanie believes it's a privilege to work with all of her clients and wants them to gain as much as they can from Pilates.
Catherine Flemmer
Cath and her family have recently relocated to New Zealand from South Africa. Cath completed her Cecchetti Ballet Teaching Diploma 11 years ago. Her passion for movement and the human body inspired her pilates journey during which, she completed her BASI Comprehensive Teacher course including Mat and professional equipment. She started and successfully ran a pilates studio for 8 years in Johannesburg before selling up to move to NZ.
Jane Hardcastle
Jane is passionate about teaching, learning, health, wellness and personal development. She has been a registered nurse and has taught practising nurses for many years, focusing her Master's and Doctoral studies in education. She strives to apply this knowledge of adult learning, health and wellness in her Pilates and Yoga teaching practice. Jane is currently studying with Polestar Pilates New Zealand and has a particular interest in spinal health and core stability in Pilates and Yoga. "Pilates is a constantly challenging practice that teaches you about your body, the importance of mindful movement and flexible strength".
Keryn Le Cren
Keryn has recently moved to Christchurch after 7 years of living abroad. She started her journey into Pilates while living in the UK, and coupled with her substantial dance teaching background, made the decision to become a Pilates instructor. During the day Keryn works as an Occupational Therapist and is passionate about helping people to break down the barriers that are preventing them from living the best version of themselves (emotionally, mentally and physically). She is excited to have joined the movementor team and looks forward to working with you.