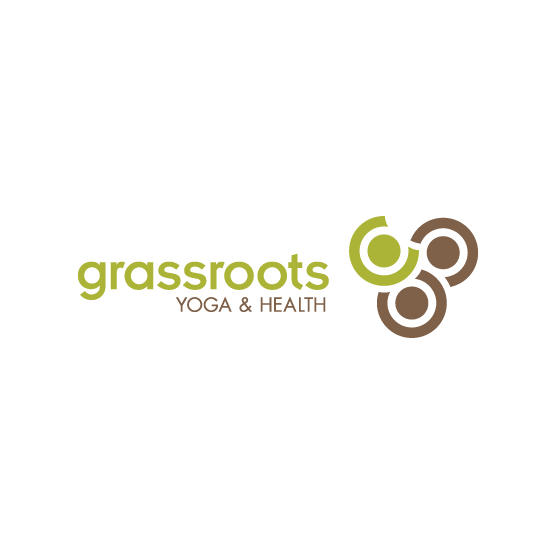 Christchurch
Ashtanga Yoga, Hatha Yoga, Prenatal Yoga, Vinyasa Yoga
---
Qualifications:

300 HR Advanced Teacher Training with Noah Maze, giving me the 500 HR RYT certification

Pricing:

See below
---
About Grassroots Yoga and Health
Yoga home to a connected, inspired and passionate community. Providing empowering and uplifting yoga, through a diverse range of classes, no matter what your personal circumstance. Leaders in continuing education for yoga teachers and aspiring teachers.
Grassroots Yoga is the home of inspired hatha yoga, taught with skilful alignment, awareness, intention and heart. We believe yoga is for everyone, and our range of classes reflect the different practices available under the umbrella of yoga (from slow and contemplative to fluid and energetic). Our teaching team is influenced by the beautiful tradition and teachings of Tantric philosophy.Open 7 days, located in the Tannery, our studio is stunning with plenty of natural light, historic exposed beams and beautiful wooden floors. As a centre for ongoing yoga education we offer a 200 Hour Yoga Teacher Training program recognised by Yoga Alliance. We hold regular workshops with Grassroots Yoga teachers, as well as host overseas mentors here in Christchurch to share their experience and knowledge with you. Come and be a part of it.
YOGA 1
ESSENTIAL for those new to yoga, new to alignment based instruction, or those who prefer a basic practice. Learn foundational postures with supportive and empowering alignment. Commit to this class as a "course" and stay with it for several weeks or months. Build an unshakeable base to grow your practice!
YOGA 2
Build on the basics and dive in deeper! For continuing students who have completed several weeks of Yoga 1 or for those who have prior yoga experience. Emphasis on refining foundational postures, increasing breath awareness, building strength and stamina. Introduction of Yoga 2 postures.
YOGA 3
A strong class that explores deeper postures. Special emphasis on gaining confidence in backbends, arm balances, inversions, and intermediate hip work. Deeper integration of alignment principles and creative sequencing. For students who have completed ongoing classes at the Yoga 2 level, or have regular (1 yr +) yoga experience. Not appropriate for those with injuries, except by permission of teacher.
YOGA FLOW
A 60 minute dynamic, breath based flow class. Perfect for students with some alignment yoga experience who prefer a more fluid practice. Not ideal for Beginning students.
YOGA BODY & SOUL
A 90 minute practice into the heart of yoga. Intermediate/Advanced class that combines, breathing exercises, progressive sequences towards inversions and meditation. Exploring the soul of yoga through asana, pranayama, meditation and yoga philosophy. Not suitable for those with injuries or brand new to yoga – 18 months of prior regular yoga practice recommended.
YOGA CHILL
A 60 minute class that combines a fluid yoga practice to shift and move energy throughout the body before winding down to settle and calm the nervous system for the last half of the class. Not suitable for those brand new to yoga – 6 months of prior yoga experience recommended. This class may include elements of vinyasa, yin, nidra, and restorative yoga.
YOGA RESTORE
A 60 minute all levels class offering supported restorative postures to promote deep relaxation. This type of nourishing practice will release and unwind deep layers of tension in your body while calming and soothing your mind.
GENTLE YOGA
Designed to gently build strength, increase general flexibility and range of motion, and improve concentration. Props such as blocks, blankets, straps, and bolsters are often used to help students find ease and supportive alignment. Perfect for those who want a gentle intro to yoga with less weightbearing on the hands and wrists, those with minor injuries, and anyone wanting a more restorative practice.
PRENATAL YOGA
A gentle and supportive class to safely adapt your yoga to your changing body. Create connection to your body, breath & baby. Suitable for all levels, including women who are new to yoga. Taught as a 6 week course, visit our Whats on page to see when we are next running the class.
SENIORS YOGA
This class is for anyone over 65 who wants to experience the magic of Yoga! It has been created to assess, build and maintain balance and to feel connected to one's joy of life through the use of breath and mindfulness techniques.
Introductory special : $35
For 10 consecutive days of unlimited classes.
Drop in Class : $20
Keep it casual and flexible. (Seniors/ Students and community services card $17)
5 Class Pass : $95
(Expires in 2 months) Support your practice. Commit, pre-pay and save $5 per 5 classes, compared to drop in. (Seniors/ Students and community services card $80.75)
10 Class Pass : $180
(Expires in 3 months) Perfect for yoga once or twice a week. Save $20 per 10 classes, compared to drop in. (Seniors/ Students and community services card $153.00)