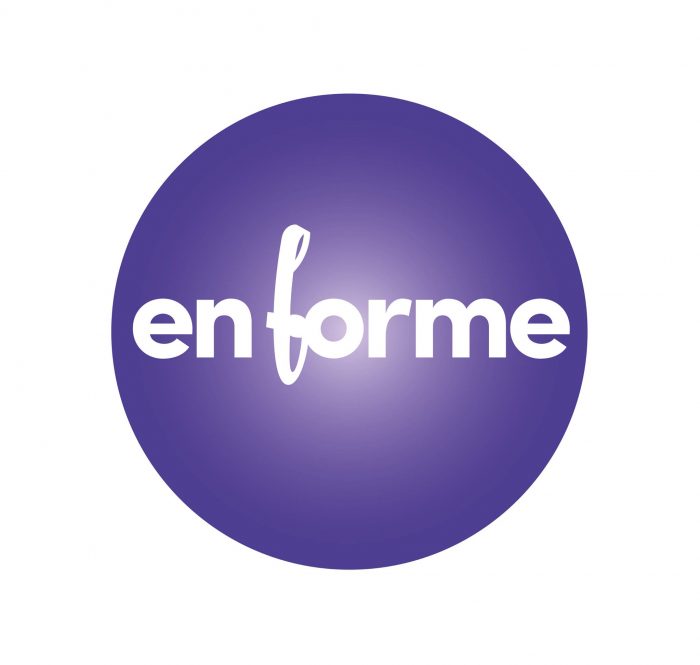 Christchurch
Ante Natal Pilates, Bootybarre, Bubs and Barre, Konga, Pilates
---
Pricing:

enforme.nz/bookings
---
About En forme
EN FORME specialises in providing Barre, Pilates and Dance Fitness classes in Christchurch, offering some of world's best dance fitness workouts, including the BOOTYBARRE® and KONGA®.
Our fun, energetic fitness programmes will challenge your fitness, help develop muscle tone and strength and improve your confidence.
We offer classes for many levels, including specially designed pre and post natal classes, provided by our REPs registered group fitness instructors.
Join our group of En Formers to enage, enliven and  empower your fitness!
Pilates PLUS
This upbeat Pilates class offers a low-impact workout which fuses traditional Pilates mat work with standing Pilates exercises, flowing to the beat of the music.
We use a number of different apparatus including resistance bands, the pilates circle and hand weights to keep our classes challenging.
Low impact. Suitable for beginners/intermediate and those wanting to improve their Pilates technique.
BOOTYBARRE®
This energetic and fun class fuses techniques from Dance, Pilates and Yoga to give you a total body workout. We incorporate small repetitive movements to isolate muscle groups for quick and effective results, combined with fun upbeat moves at the barre to get you sweating, increase flexibility and really work those glutes!
Low to moderate impact. Suitable for all levels.
BOOTYBARRE BURN
This 50 minute class is designed to reach your BURN zone, using hand weights, sliders and loop bands. This class focuses on muscular and cardio endurance.
Moderate to high impact.
BUBS & BARRE
A special barre and pilates class designed for ladies rehabilitating post partum and who want to workout in a safe and supportive environment. The class incorporates 20 minutes of centre and barre work wearing your baby and 20 minutes of mat work.
Suitable for ladies have been cleared by their LMC to exercise and are able to safely wear their baby for a short period and/or baby is able to stay on the mat while supervised.
BUMPS & BARRE
Our BUMPS & BARRE programme is for mummas-to-be in any trimester looking to benefit from exercise and learning how to adapt with the changes in the pre-natal body. Based on our signature Bootybarre class with more modifications and an educational component. We add Pilates mat work, pelvic floor exercises, breathing ,and relaxation techniques to help prepare the body for labour and early childhood.
Suitable for ladies who are prenatal or trying to conceive.
KONGA®
KONGA® is an easy-to-follow, high intensity fusion of Boxing, Cardio, Dance and Sculpting set to the hottest beats from all decades. KONGA® is a fierce and wild workout designed to shape, sculpt and redefine your physique while injecting your body with an endorphin overload!
Moderate to high intensity. Suitable for all levels.
Stephanie Hadley is the Director of EN FORME.
Stephanie has a passion for dance and fitness and combines these worlds to provide a unique experience to the classes and programmes she provides.
Stephanie has been teaching dance and group fitness for over 16 years, is a REPS registered exercise professional in Group Fitness, a certified instructor of The BootyBarre®,  KONGA®, and Studio Pilates International®, and a certified pre and post natal coach.
Stephanie also contributes to the industry through her governance positions as  Chair of the Exercise Association of New Zealand Inc and Director of  Skills Active Aotearoa Ltd.
Lauren became a qualified Booty Barre instructor in 2018 after being hooked on En Forme's classes and has been teaching it since.
"I look forward to going to En Forme every week! The classes are varied, challenging and fun. Stephanie is a great motivator and highly skilled with her professional knowledge. She ensures everybody works to the level they are capable of and provides individual attention to ensure we are completing the exercise correctly. Best decision I made last year!"
Elisabeth
"I thoroughly enjoyed the variety and effectiveness of Steph's classes both prior to and for the duration of my pregnancy. Steph is skilled at both increasing the intensity and modifying safely for different abilities. Definitely an enjoyable way to exercise."
Louise